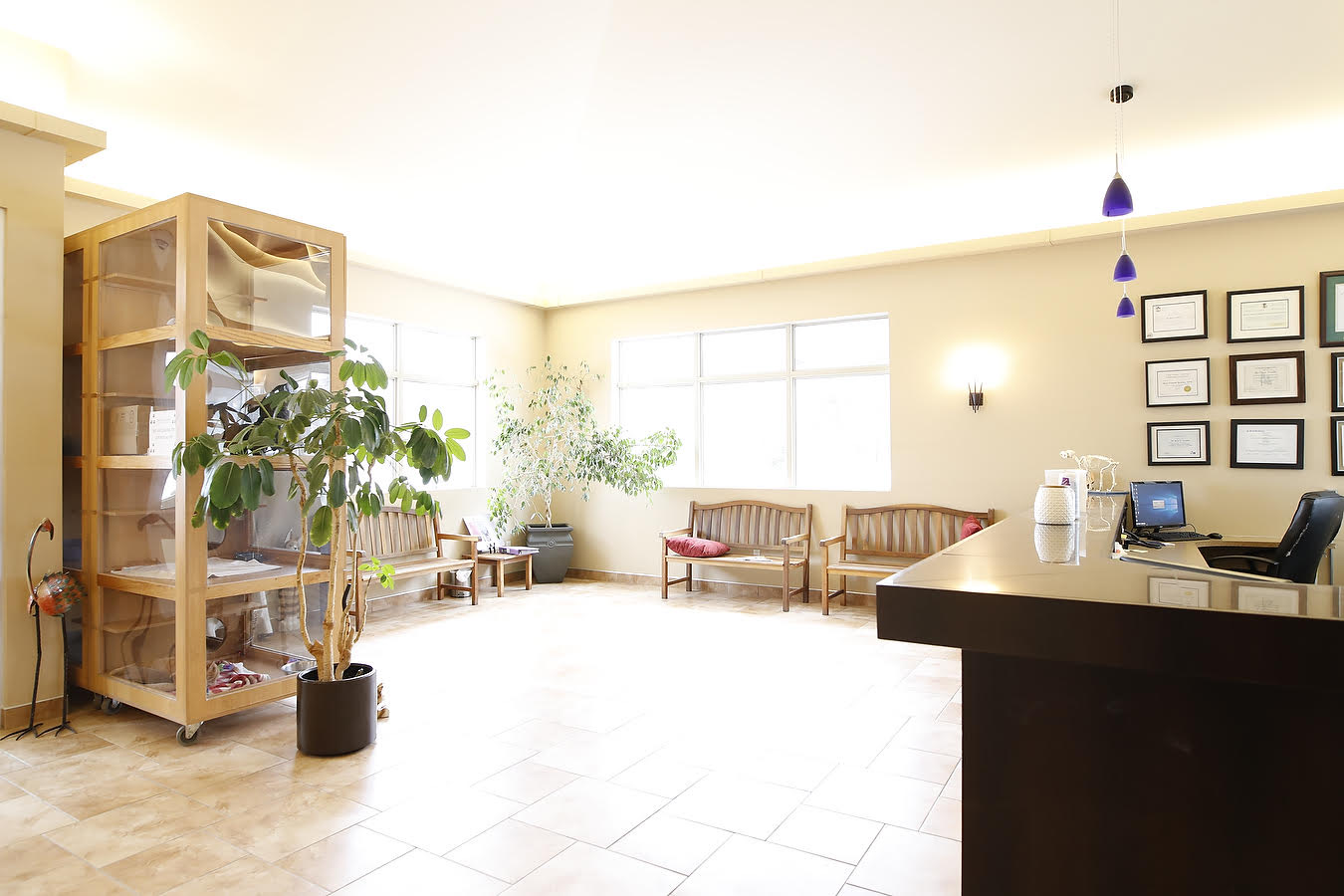 Welcome to The Oaks Vet
The Oaks Veterinary is locally owned and operated and offers a multitude of veterinary services aimed to maximize the quantity and quality of animal's lives, including general, medical, surgical and dental veterinary care.
Our hospital is bright and spacious, with ventilation and in-floor heating throughout.  There is an accessible public washroom located in the lobby, examination rooms with folding exam tables to facilitate evaluation of large breed dogs, and a comfortable consult room.
We offer a one stop option for a pet's health and medical care, as we are equipped to handle complex orthopaedic and soft tissue surgeries over and above our general practice.
We work hard every day to create a working relationship between you and our team.
Hours of Operation:
Monday to Friday: 8am – 5pm
Pharmacy
We have a full service in-house pharmacy stocked with a wide range of medications for your pet's needs.  Our hospital restocks inventory on a daily basis and special requests can be made for food products through our Office Manager.
Aquatic Therapy
Hydrotherapy in an underwater treadmill or pool uses the natural properties of water to achieve its therapeutic benefits in a safe environment.
Exercising in water can help reduce fatigue and pressure on joints, soothe aches, and help with balance.
Imaging Services
Our hospital offers many different types of advanced imaging for your pet – including x-rays, ultrasound, and echocardiograms.
For most imaging studies, pets simply lay quietly for the test, which is quick and pain free.
Simple to Complex: Your Surgical Hospital
Our surgical suite is spacious to encompass surgeries ranging from spays and neuters, to complex fracture repair, knee surgery, tumour removal or thoracic surgery.
We have tools such as suction, cautery (to minimize bleeding), surgical loops (to magnify tiny structures), and advanced orthopaedic gear for bone and spinal surgery.
Hospital Location:
565 Mapleton Road, Moncton, NB
(506)854-6257