Dr Tremble received a Bachelor of Science in Kinesiology at Dalhousie University and then continued his studies through the Atlantic Veterinary College at the University of Prince Edward Island.  He began his practice in Illinois and then returned home to Moncton to found the first, private, 24 hour care facility east of Montreal.
Dr Tremble's special interests include orthopaedic surgery, major mass removal with skin grafting, thoracic surgery, and neurosurgery.
Dr Tremble is available for referral and consultation in all aspects of orthopaedic, soft tissue and neurosurgery.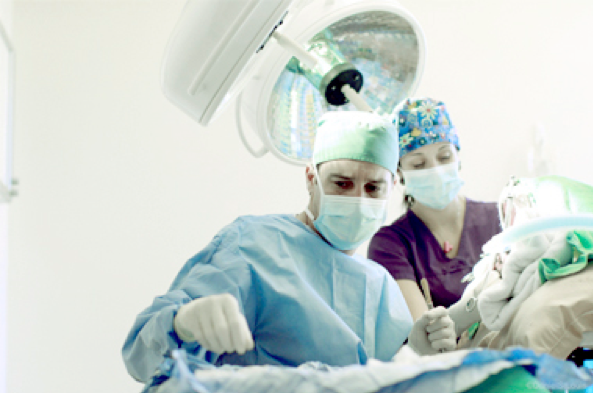 Education
Degree Doctor of Veterinary Medicine; Degree Bachelor of Science, Kinesiology; Special Interest Orthopaedic, Soft Tissue and Neurology
Courses and Certifications
Slocum Tibial Plateau Leveling Osteotomy ( TPLO ) Certified
American Orthopeadics ( AO VET ), Fracture Management in the Dog and Cat
Linear – Circular Hybrid External Skeletal Fixation, Imex Certified
Canine Total Knee Replacement, College of Veterinary Medicine, Ohio State University, BioMedtrix
Canine Total Hip Replacement, College of Veterinary Medicine, Ohio State University, Biomedtrix
Advanced Spinal Surgery, College of Veterinary Medicine, Iowa State University
Advanced Techniques in the management of Small Animal Spinal Disorders, Las Vegas NV